Engagement images make great displays at your wedding or great parent's gifts. I've had couples use them as centerpieces and even favors. Most importantly, let's not forget they make perfect Save The Dates to announce your engagement and celebration date.
To me the most important reason for your engagement session is to help you get comfortable in front of the camera and learn what to expect during your wedding day. During this time, I'll give you tips on how to pose your body so your best qualities are shown. I will also show you what my cues mean so on the day of we can smoothly transition from one "pose" unto the next one. Being that I don't really pose my couples but mostly place them in the right light with the right atmosphere, these "poses" are more for you what I mean when I say "face each other", etc.
Here are seven ways to make them work for you, so get your virtual highlighter out!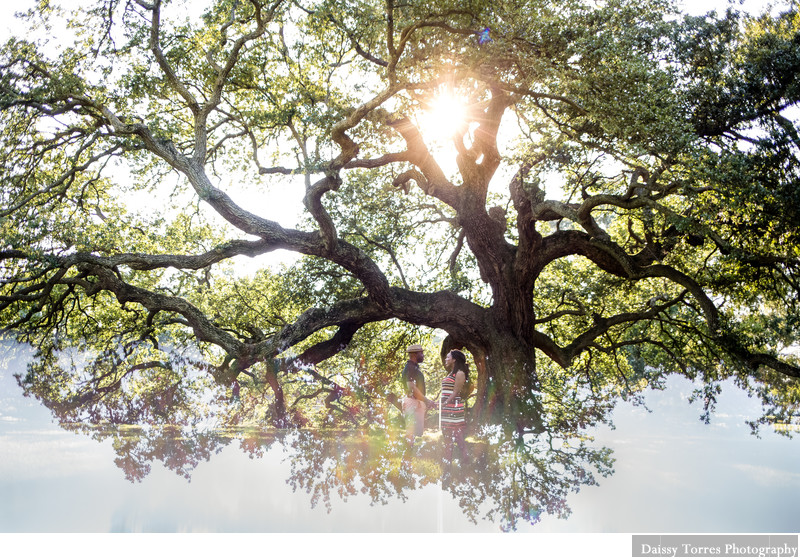 Wedding planning is stressful, let's be truthful here. Rushing to have your engagement session during your wedding month risks getting cancelled by your overwhelming schedule. Who wants to be thinking about the long list of things to do during a make out session (wait, you didn't know that is what an Engagement Sessions is about?!)
If you are sending Save The Date, make sure to have your Engagement Session within 4-6 months from your wedding date. Closer to the 6 months if you are planning ordering a Reception Sign in Book or a Canvas to display at your wedding. Weather changes on us all the time in Hampton Roads so this will allow you time to reschedule without pressure.
What is even better is that you'll have a good couple of months to brag about them!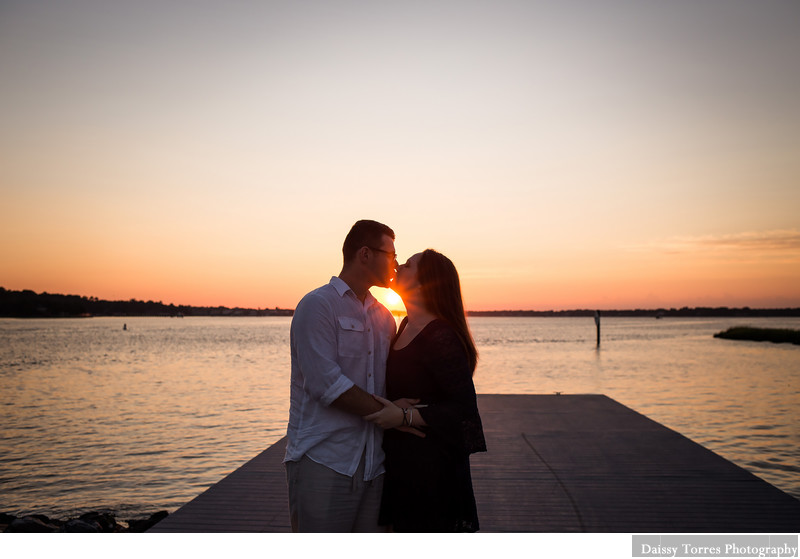 Picking a place with nothing around could be a problem but an awesome photographer can make magic anywhere and I would like to think I am one of those. However, picking a place that has nothing to do with your style would be a "disaster".
Are you a Museum/Big city lover? Then why are you choosing Virginia Beach Oceanfront? Best to choose a place like Town Center or Downtown Norfolk
Love camping, the woods and the beach? Don't choose Neon District in Norfolk. You are better off going with First Landing Park.
The place your Love proposed or where you spend your leisure time together are good options. Your new home or the park you like to stroll is always great too. If you are still stuck, I can recommend some places but since location is a very big part of your engagement images, choose wisely.
Be true to your style and you will love your photos. If you and your Love have different styles, then choose a location where you can get more than one at a time or pick locations that can be easily drive within your engagement session time.
I wish I could tell you this will be easy so let's try to be simple. No matching clothes (unless this will be one of those cute sports pictures) and no full-on neon (we are not making a music video here).
The following advice is universal:
Brides to Be: Nothing too loose and nothing too tight unless you want to show it off.
Grooms to Be: No orange shirt unless you want your love looking like an Oompa Loompa.
Wear comfortable but stylish clothing. Once again, stay true to your style and personality. Are you noticing the trend here?
Coordinate your colors and use a three-color palette with one of them neutral. If you are having an outfit change, you can choose one semi-casual and one semi-formal but if your location cannot accommodate you changing within 10 minutes, skip it. You need to make the most out of your session and taking 20 minutes changing outfits is not good!
Biggest advice? Make sure you feel your best in both. They must make you feel awesome, if they don't make you feel like a million bucks, NEXT!
You know that thing your mom kept telling you about? Wash your hands. Well, dirty hands do not look good anywhere. Remember your hands will be on your love's face and if you wear an engagement ring, it will be photographed while you wear it and by itself.
If you can afford it, consider having your hair, make up, and/or nails professionally done. That goes for the Love of your Life too! Nobody is exempt of enjoying a nice pampering session before their engagement session.
As a Bride, this is a great time for you to try out your wedding makeup. This way you will know if how you would look on the day of, how long it would take and what needs to be improved, if necessary.
Can't afford it? Look up Pinterest.com, they have plenty of ideas for great hair and make up. Close ups are a most, so come pretty!
Be yourself, enjoy your Love, and make pinnable* photographs with all your awesomeness for others to pin! *Is this even a word? It sounds weird.
If you see props on Pinterest and decided to tackle and they come out great, bring them on! (I say this because I always try and fail my "Pinterest'do" – yes, another made up word).
Bringing meaningful details to your Engagement Session is always encouraged. The picnic blanket with the wine glasses and cheese if that is something you both enjoy, otherwise it is just plain weird if you guys don't even drink. The banner with the Save The Date, your favorite team jerseys or the bicycles you guys love to ride are all great examples. Just make sure to bring what is part of your love story. Be yourself, be withing your style and others will love your pictures as much as you will do.
You have the best prop with you and that is your Love, so as long as you bring her/him, you should be good!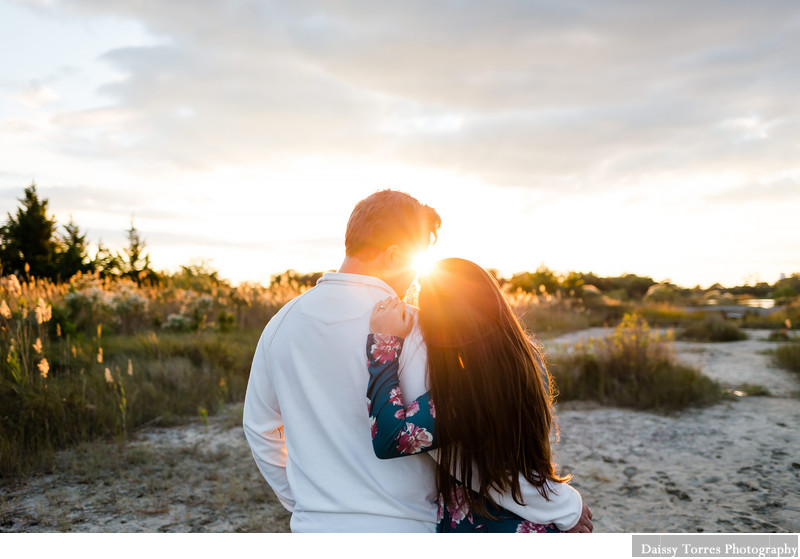 This is such a biggie! There is no such thing as fashionable late to an engagement session.
ALWAYS arrive at least 15 minutes before your scheduled session. Light is everything in photography and my style revolves around the sun and sunset times. Making sure you arrive on time will avoid you looking stressed on those first pictures. We take the first 15 minutes to warm up to the idea of having someone follow you around with a camera. Therefore, arriving on time will make you comfortable quicker.
Since my Engagement Sessions are around two hours before sunset, come prepared with a bottle water and a snack if needed. Bring spare comfortable shoes, even if you change them every time we stop. The beautiful sun is always my favorite, so we want to start on time to get the most out of the light. With the perfect weather, you'll have three to four different types of lighting: Bright, golden, sunset and night.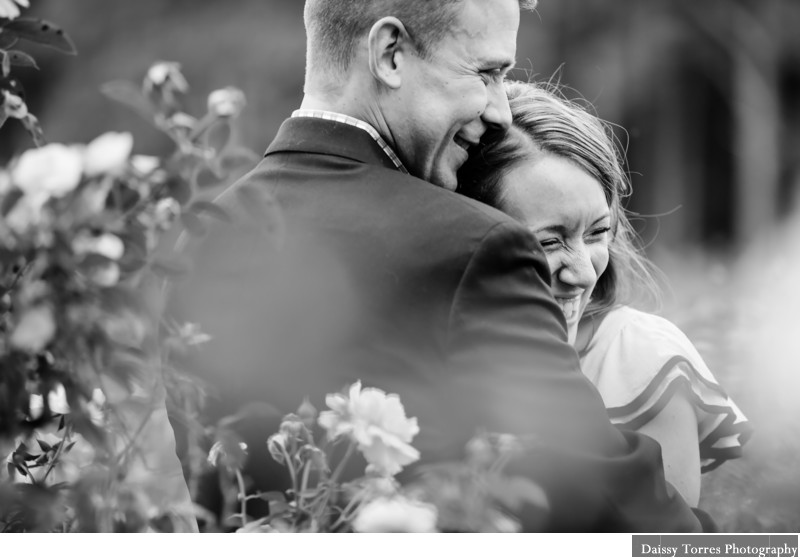 Be yourself. Be in love!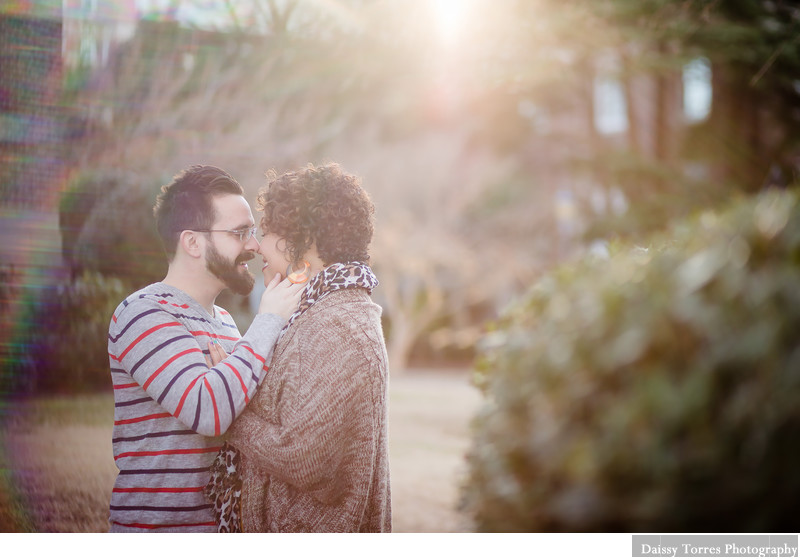 Worrying about your session will give you pimples, make you awkward or will make your session a nightmare.
You probably don't take professional photographs every weekend and are shy of submitting your greatness to Americas Next Top Model, but lucky for us, there will be no judges or eliminations. We'll have a story of love being told with photographs. Come only with the expectation of loving your love like you do every day.
Before arriving to your Session, spend some alone time together. Talk about things you both love and laugh about. Even if it is for 10 minutes before getting out of the car to meet me (see what arriving 15 minutes will get you), sit together and talk, you will come to me ready to have fun. You will then showcase your love the best way possible, by being yourselves.
There you have it. My top tips!
My biggest advice is:
I joke, laugh and enjoy my time with all my couples. I come with the expectation of experiencing Love through other people's eyes. Nothing more.
This is not about me publishing a session, getting new clients, or about me at all… This is about you and the way you love laugh together. It is all about your love.
Come prepared to express, to laugh and have fun!