I have been photographing weddings for the past eight years and every single Love Letter means so much to me. By 2023, I will have more than 125 weddings under my belt and still the emotion and enjoyment is there. I enjoy meeting each one of these couples and their families. Some of the couples you'll see below, I still, to this day, photograph their special moments. Their maternity, newborn and family or events I get to be there as a photographer and a friend.
These reviews have been copied and paste from different online reviews. There has been plenty of texts, Instagram and Facebook exchanges that are equally important to me. My hope is that when you read these, you get a sense of how I work and what it feels like at the end of our wedding photography journey.
To see many more, visit my Facebook page or other online reviews like Google, Wedding Wire, TheKnot and such.
NOTE: This page is updated often so check back to see new reviews!
Shannon & Austin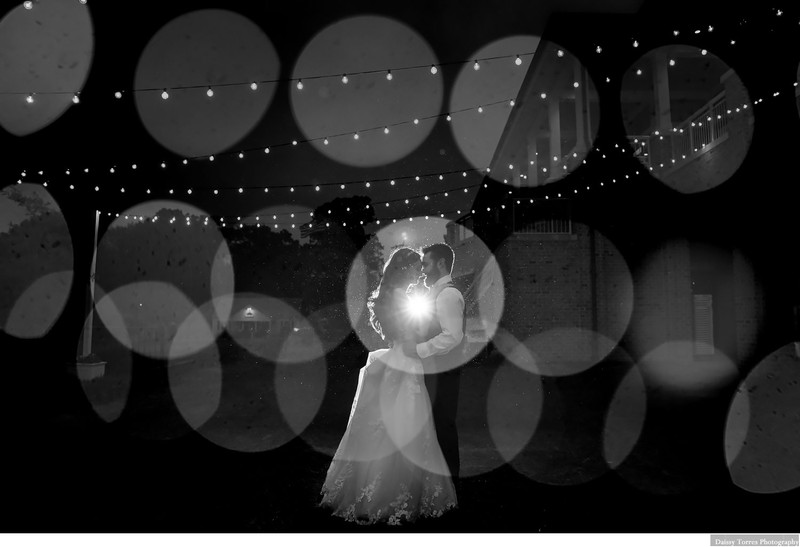 I literally had to take a moment to just process how amazing these photos are. We are just completely blown away as well as our friends and family. [...] I wanted to quickly tell you how grateful we are to have had you photograph our wedding and that thank you will never be enough. The day was honestly quite a blur for me and it means the world to me that we have all these photos filled with so many details and special moments. We will cherish these photos forever and we are so blessed to have had you take them :) (via email)
❤
Yebin & Sung


I love Daissy Torres to the moon and back. She was amazing from the start and an absolute joy to work with. We knew she was the photographer we wanted when we looked at her portfolio online. Then we had the initial consultation and we were certain she was the one; she is professional and passionate but also incredibly approachable and relateable(sic). Daissy was wonderful in working with us, our vision, our uncertainties, and our budget. She walked us through the process of what happens and what we needed to do before, during, and after the wedding. Throughout the whole process she kept in touch and was very quick with her email replies.

I didn't have a firm idea of what the day-of was going to be like and wanted a more "go-with-the-flow" kind of schedule in regards to the shot list; Daissy worked with me, made sure we were all on the same page, and was incredibly receptive to all of my requests. I wanted to do a "First-Look" with, not only my husband, but with our parents as well and she loved the idea and planned things so everything went smoothly. Our guests commented on how professional she was, especially when it came to directing the guests for formals and grand exit photos.

In regards to the photos themselves, her work speaks for itself! She captured all of the important moments and they all came out amazing. She was great at directing us, making us feel at ease, and ensuring she shot the most beautiful moment possible. Everything came out natural and genuine; nothing looked posed or over-exaggerated. I know the photos she took are an accurate collection of an important day in my life; I can always look back at them and remember the joy, love, and laughter that took place on our wedding day. I am so lucky that she was available for my wedding date and it was an honor and privilege to have had her (and her great assistant!) as our wedding photographer. (via Wedding Wire)
---
❤
Courtney & Kendall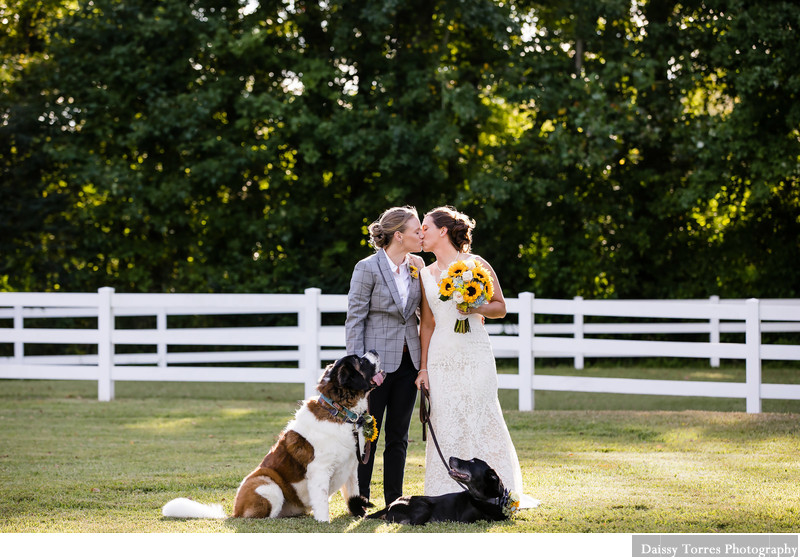 Daissy is an exceptionally gifted person whose talents are accentuated by her camera lens. She has the ability to read tiny moments, moments you didn't know were important, and reveal your greater truth through portraits. Daissy can anticipate the fluidity in emotion and movement, and she will stay with each and every moving story until the end, until she has captured memories that will prove timeless. That was important to my wife and me. Our wedding day had a lot of moving parts. We needed a photographer who could keep up with our party hungry guests and their unanticipated antics, as well as someone who could direct us because we are definitely not good at "smiling for the camera." It's been two weeks since our wedding day and we already have hundreds of pictures to enjoy. Daissy has captured sides of me I didn't know existed. She captured every single beautiful angle of my wife. Her use of light and shadows add depth of raw emotion that will force you to see the beauty that Daissy sees. And she found the personality of our family and friends that can only be told through portraits because words cannot do them justice.

If you choose Daissy as your photographer, you will see all the moments that are important to you and all the moments you didn't know were there. (via Facebook Recommendations)
❤
Michelle & Keith


We were very nervous about hiring a photographer for our wedding because we are not very outgoing and very to ourselves around strangers. Daissy helped us with not only obtaining a great price, but also with making us comfortable enough to take amazing photos. She is the absolute best at what she does and well worth the price. You can tell she is doing this because she loves it and not just for a paycheck. And as if taking amazing magazine quality pictures wasn't enough she also made sure our wedding day went as planned. If you are looking for a photographer that will give you memories that will last a lifetime Daissy is the one. She captures the natural moment instead of posing you like a mannequin (which is great for people that our shy like us). We had all of our photos, prints, and album earlier than expected the few weeks after our wedding day. If you don't believe me just try it for yourself. I promise you won't be disappointed. (via Facebook Recommendations)
❤
Claire & Neil


Oh my goodness! Daissy is amazing! Her eye for those little moments as well as the big obvious ones is fantastic. Looking at my bridal portraits, I felt like a princess and that memory will be a constant reminder in my photos. I feel she really captured the love between me and my husband, as well as us with our friends and family. All the colors in our photos just pop and the day is alive for me again and again. And side note, she responds super fast to emails and even got our wedding gallery loaded sooner than expected. She is such a sweet person and will really capture all the emotions of your wedding day. Make sure you check out her website and learn more about her style! (via Wedding Wire)



❤
April & Beecher


We had both an engagement session and our wedding photographed by Daissy this year. She was an absolute JOY to work with from our very first meeting with her to our grand exit at our reception. Even now, her emails are so full of life and professionalism. It's only been a week since our wedding, and she already has our rehearsal, wedding details, getting ready and our exchange of letters photos complete. The quality of her work is also amazing! She is incredibly professional but fun and an all-around great person to be around. She doesn't treat you like a business transactions but actually takes the time to get to know you and care about you as a person.

She is a ninja-photographer- We hardly noticed her on our wedding day, yet she is already cranking out amazing, high-quality professional photos that look STUNNING! I would highly recommend Daissy to anyone looking for a wedding, couple, family or baby photographer. She will exceed your expectations. (via Facebook Recommendations)
❤
Lisa & Mike


Daissy and her assistant did an absolutely phenomenal job from start to finish! After a preliminary phone conversation, we were convinced that Daissy's personality matched her already apparent talent. By the big day, we knew what to expect, and could just settle in to enjoy it. Daissy worked with other vendors directly to address questions or issues so as to avoid interrupting the bride and groom. She managed to capture the joy, love, and essence of every single person in the room. Daissy tells a story with her pictures, and now we all have the privilege of reliving the day in detail any time we access the gallery. We hired her for a service, and she, in turn, gave us such an incredible gift. Without reservation, we would (and will) hire her again.

(via Wedding Wire)



❤
Adrian & Alex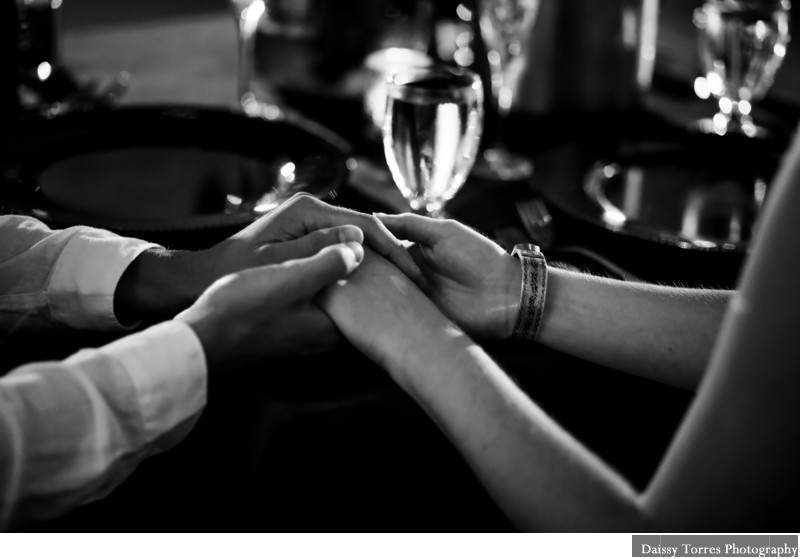 If you're looking for an incredibly talented photographer, Daissy is perfect for the job. From the first time my husband and I met Daissy, to the last email we exchanged regarding the photo albums and prints we ordered, she was courteous, fun, no-nonsense, timely, practical and easy to work with. Daissy captured so many precious moments on our wedding day from the first look to the ceremony to the reception...from all angles! She's like a photographer-ninja. She has a marvelous eye and we could not be happier with her work. We are a little shy, so having a professional photographer seemed intimidating. However, Daissy did not make us feel nervous or strange at all. That being said, she definitely lets all personality types SHINE in her work-- we had some very outgoing wedding guests and the pictures of everyone, shy or crazy, are awesome. Make sure that you discuss posing with your family and wedding party for portraits because she will make sure that all of them are taken, for it to go quickly everyone in the picture should know what's going on in advance. We were glad that she did not make us stand around forever so we could get to celebrating! We are thankful for Daissy's talented work that captured so many amazing moments from our wedding day. She nailed it!! (via Wedding Wire)
❤
Stephanie & Scott


Daissy was prompt, friendly, organized, professional, and patient. She is the hardest working photographer I've ever met. She worked well with the dj and vendors to make my wedding Mao:cal! She took time to get to know us, and knew every person in the family and bridal party's name. She was in the middle the whole day capturing precious moments. The best photographer, EVER, by far!!!!!! (via Wedding Wire)
❤
Scarlett & Dino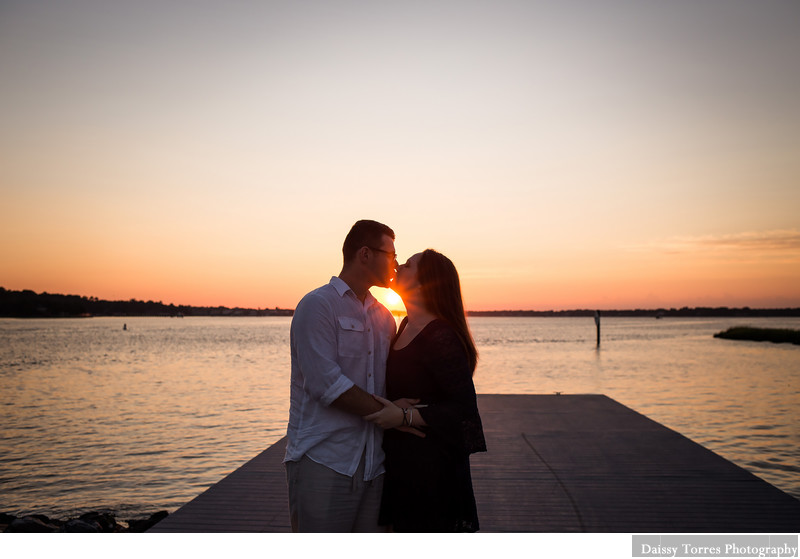 Daissy is nothing shy of extraordinary. I first met her when I asked her to capture my husband's deployment homecoming pictures, which turned out beautiful and far exceeded my expectations. When my husband proposed, I knew right away I wanted her to capture our engagement and wedding pictures. Yet again, Daissy far exceeded my expectations and our pictures turned out beyond gorgeous. Daissy is so kind, flexible, easy to work with and genuinely cares about capturing the love between a couple. I cannot say enough positive things about her work and I HIGHLY recommend her. She is the best of the best! (via Wedding Wire)
❤
❤
Kimberly & Rick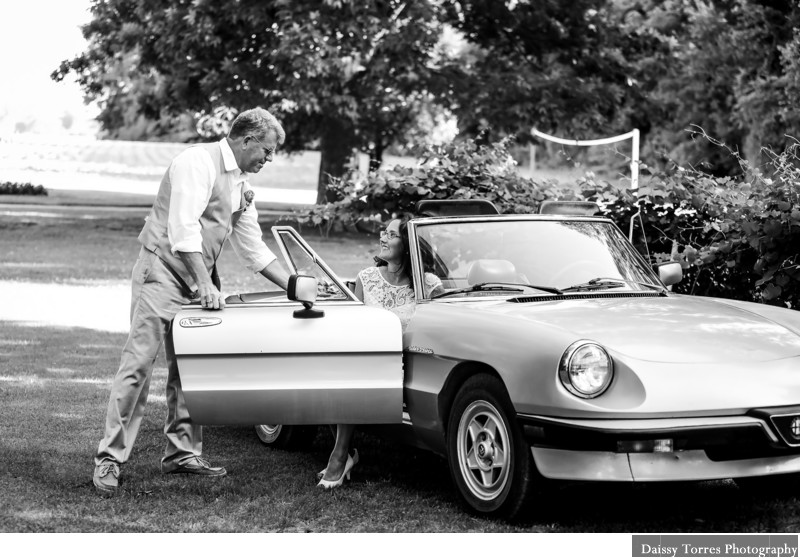 Daissy was amazing! We had a backyard wedding on a farm/lake. It was a unique setting with many great photo opportunities. Daissy came out to check out the site before the wedding. She was a delight to work with. Daissy took wonderful formal shots, and unique casual shots. At a certain point, we didn't really even notice she was there because she hung behind the scenes. We ended up a huge collection of really great photos. Daissy is especially talented at working with lighting. Our pictures came out great! The photo book that came with our package was beautiful. She worked on that book for us until it was perfect. She has a great eye and is was really fun to work with. Very professional, always friendly, on time, and just awesome all around:) The quality of her work is top notch. (via Wedding Wire)
❤
Eleanor & Chris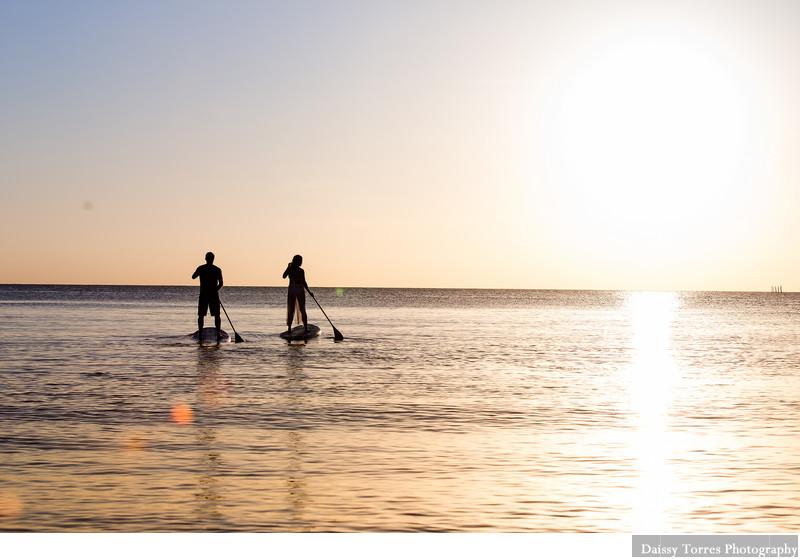 I can't say enough good things about Daissy - she did an amazing job capturing the day and the atmosphere in her beautiful photographs and was a delight to work with. Deciding whom to entrust your wedding photography to can be such a stressful choice, but you can rest easy if you hire Daissy. She is very clear from the start about her photography style which is well represented on her website (unlike some other photographers who include only the single beautiful shot they captured after an entire day of photos), capturing the moments in your day without all of the awkward, forced posing that wedding guests all dread. She also is willing to adjust her photography packages to meet your wants/needs and in spite of a marathon day of photos beginning before sunrise, the sunset photos were every bit as well thought out and artistically done. I couldn't have been happier with the photographs she took and I plan to have Daissy photograph all of the important events in my life! (via Wedding Wire)
❤
Karen & Fred


WOW! What can I say about Daissy...she was such a joy to work with. She made the entire day so easy and relaxed. Most of the time you didn't even know she was there. This was a second marriage for both of us so we didn't want to feel like we were being pulled out of our wedding for photos every minute and Daissy made the entire process painless :-) We have received the proofs of our wedding and the photos are amazing! The candid shots of family and guests are some of my favorites. Everyone that has seen the photos says that they are the best wedding photos that they have seen! We were so happy that we chose Daissy to capture our special day! HIGHLY RECOMMEND! (via Wedding Wire)
❤
Sara & Andrew
Daissy was amazing!! She was super helpful when we were in the planning stages and gave us incredible pictures. My husband and I are both a little shy and hate being in front of a camera but Daissy brought out the best in both of us in our pictures. Everyone at the wedding commented on how you could barely tell she was there but she still managed to get all of these incredible shots! Some of my bridesmaids have even commented that they would possibly be looking into using her when they got married as well. When it came time to get our prints, Daissy was extremely accommodating and brought them to where I work because she had a wedding to work that weekend and wanted to make sure I got my pictures as soon as possible. Daissy was a pleasure to work with and I would gladly recommend her to any other couple looking for an easy to work with and fun photographer! (via Wedding Wire)
❤
Megan & Jeffrey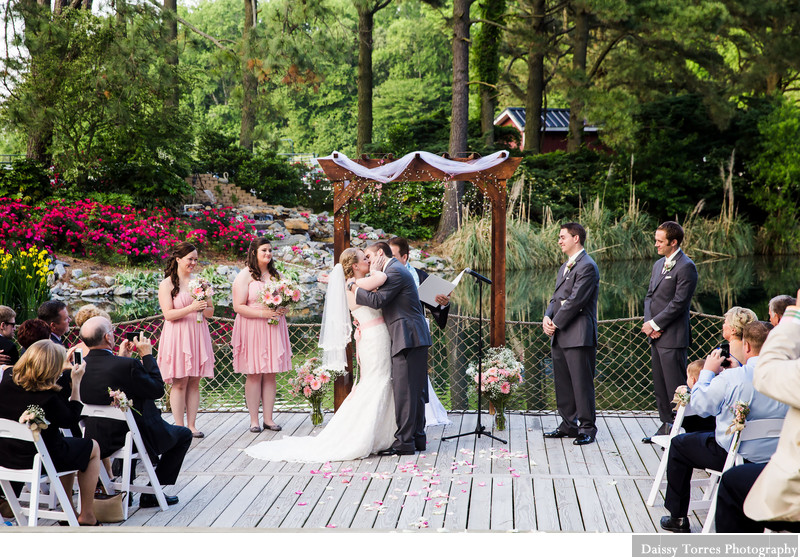 Daissy is very organized and took pictures of everything we asked for-including TONS of detail shots. She will impress you from the start with her questionnaires about your timeline, vision, and most important pictures. She is fun and will keep you calm throughout what can be a hectic and stressful day sometimes. You won't be disappointed! . (via Wedding Wire)
❤
Tiffany & Michael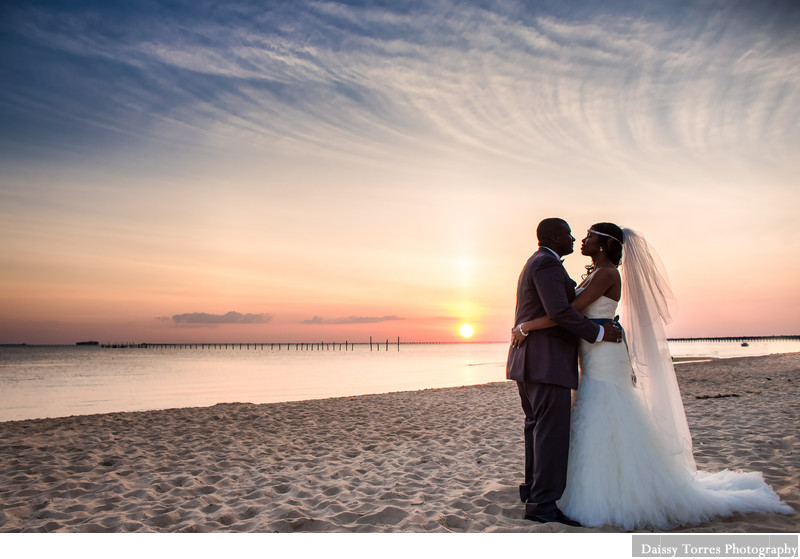 If you need flexibility, value, professionalism and DROP DEAD gorgeous photos - book now and thank me later. I live 3 hours away from the VA Beach area, and I found Daissy via Wedding Wire. Since I was not local to the area, Daissy arranged a Google Hangout - thank goodness for a flexible photographer who is also in tune with the latest technology. Prior to the big day, Daissy was a guiding angel for me. Not only did she work with me to select the most impactful types of photography sessions, but she also asked for permission to offer advice when she noticed something related to the photography (i.e. timing of toasts, etc.) would not work well. The day of the venue, Daissy was present bright and EARLY. She was amazingly flexible when #teambride was running behind, and not once made me feel rushed. Her photos were simply amazing. Not one person has viewed them and not given compliments. Thank you Daissy for capturing these moments in such beautiful fashion! (via Wedding Wire)
❤
Natalia & Ted


Daissy is an absolute pleasure to work with! Not only does she take beautiful pictures, but also makes you feel comfortable while doing it. She is fun to work with, very professional and highly recommended! (via Thumbtack Review
❤
Susan & Rocky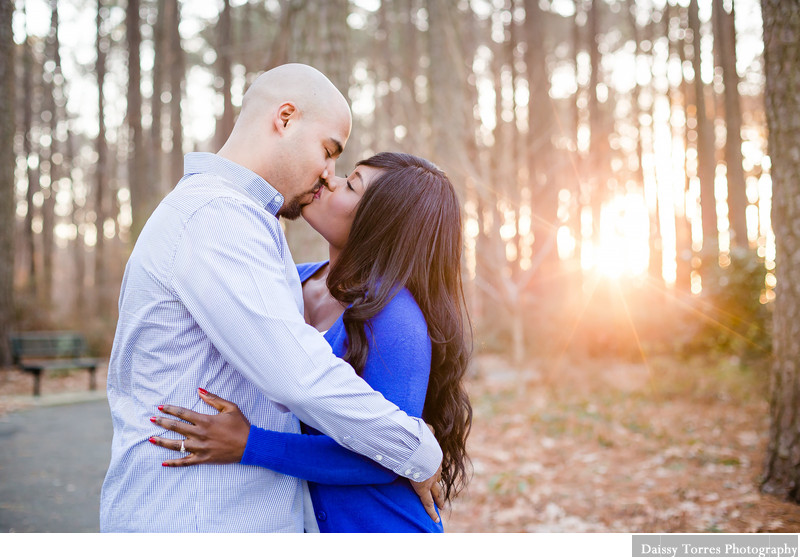 From the first conversation with Daissy, I sensed her passion and love for what she does. She is so easy to talk to and friendly! When we met, she made me and my Fiancé so comfortable in front of the lens!! Follow ups, and communication were effortless. And all of the Pictures came out fantastic! (via Thumbtack Reviews)
❤
Yvonne & Christian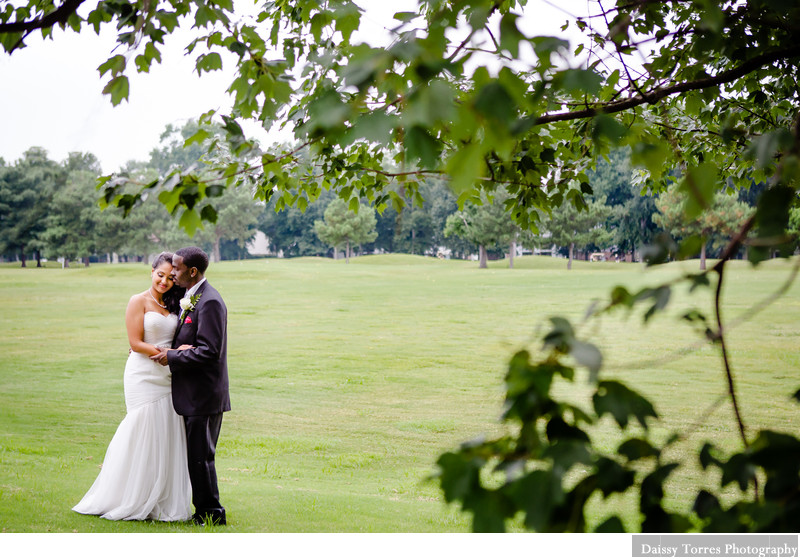 Working with Daissy from Day 1 was truly a wonderful and pleasant experience. Everyone loved her energy and professionalism. It felt as though I was working with family all along. Truly blessed with the decision we made for Daissy to be our wedding photographer. She is so knowledgeable and skilled at what she does. Couldn't have asked for any better. Thank you from the Mosleys! (via Thumbtack Reviews)
❤
Valerie & Dan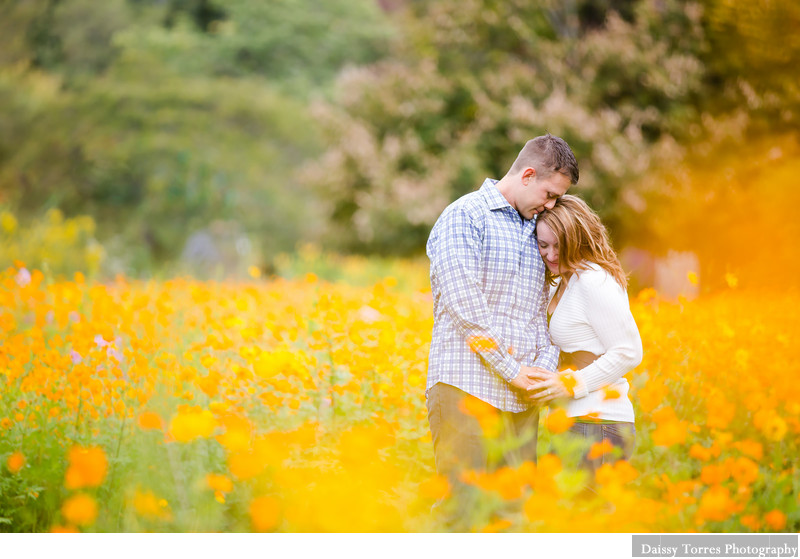 Working with Daissy was fantastic. We didn't have an opportunity to meet in advance, but her outgoing personality put us right at ease. She had great advice for us, as we had never done couples photographs before. We had such a great time, this is definitely something we will do annually. Daissy made it a fun date by letting us just focus on looking at each other, paying attention to each other, and relaxing. The photographs turned out amazing. I have received rave reviews from my friends and we are both thrilled. (via Thumbtack Reviews)
❤
Akira and Alton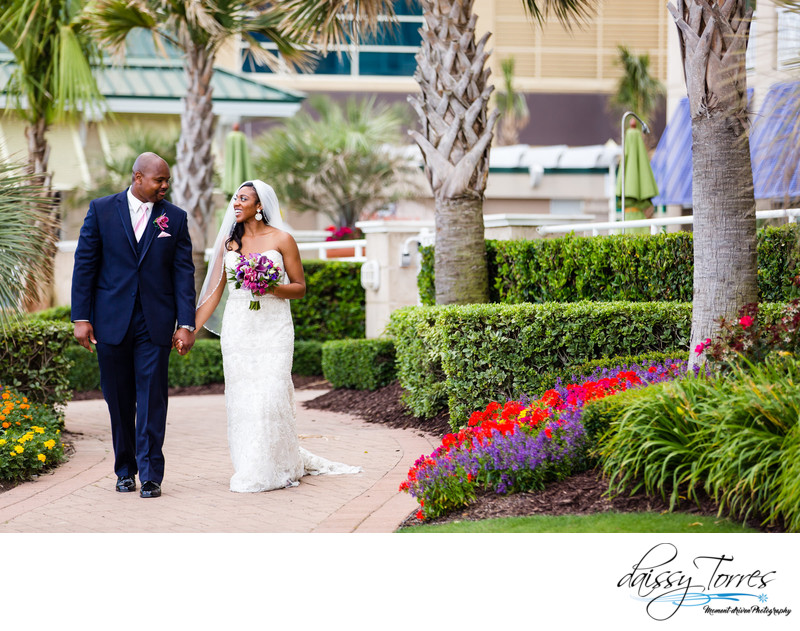 We couldn't get enough of Daissy's professionalism, energy, sense of humor, passion for her work, and the quality of her work. Even though I was 30 minutes behind schedule on my wedding day timeline, she remained calm and still was able to capture so much with little time to work. We were able to relive moments that are so special to us and get to always have a piece of the best day ever. We are forever grateful to her for that. (via Wedding Wire)
❤
Kimberly & Murphy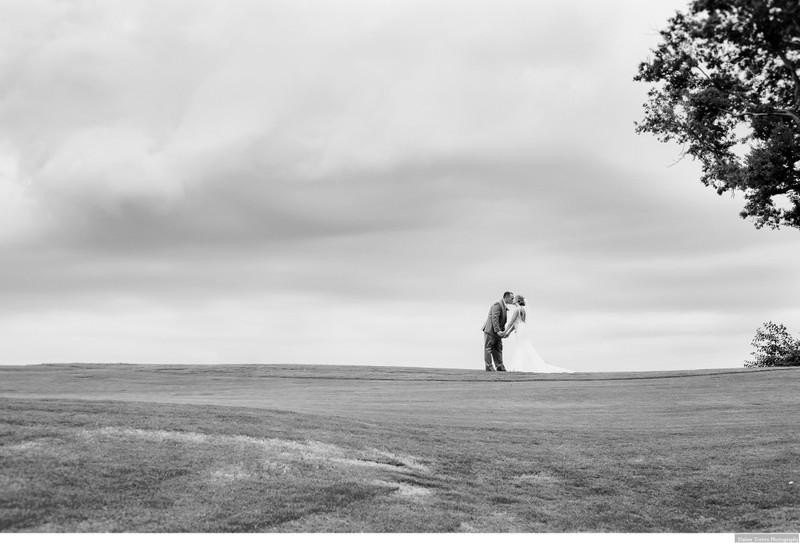 Daissy was amazing. She did a wonderful job discussing our wedding plans. She was on time, professional, and her pictures were incredible. We hardly noticed she was at the wedding. She seemed to move around a lot and catch unique pictures as our wedding went on. Our formal pictures came out great too. You will not find a better photographer! (via Thumbtack Reviews)
❤
Nicole & Matt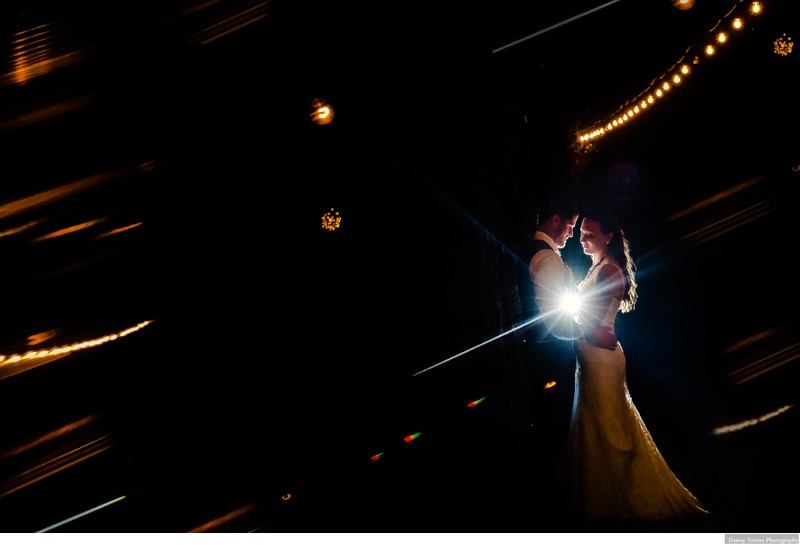 Daissy has photographed us for our engagement, wedding, and maternity sessions. She's so kind and funny! I recommend her to everybody looking for a photographer. I love her style, using natural light but also playing with prisms and lights here and there. I can't wait to have a little family session with her one of these days! You won't regret hiring her! (via Facebook Recommendations)
❤
Grace & Johnathan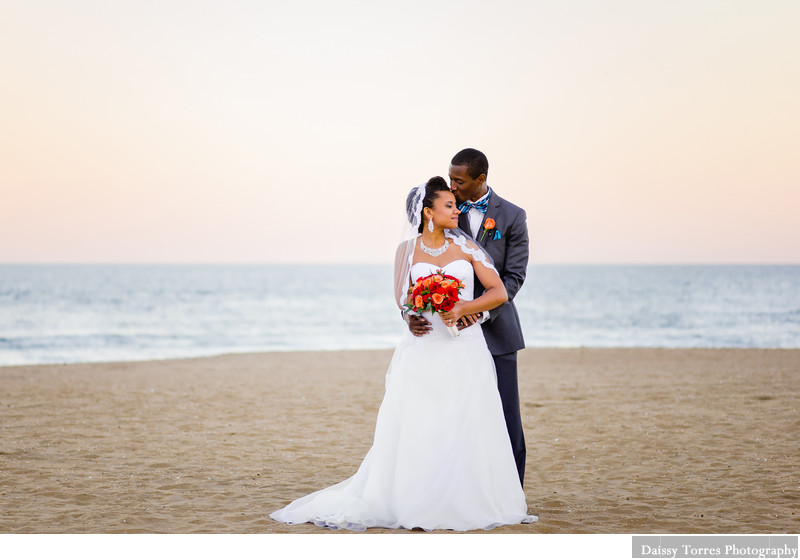 Daissy is personable, professional, and talented. We were so blessed to have found her for our VA Beach Wedding. Her images of our details and candid shots are awesomely artistic. (via Facebook Recommendations)
❤